Our Mission
The Memorial Society of Georgia, incorporated in 1973, is a non-profit, consumer-education organization dedicated to encouraging and assisting individuals in making advance preparations for their inevitable end-of-life needs.
The Society is democratically controlled by its members and directed by a volunteer Board of Directors elected annually by the membership. Through our affiliation with the Funeral Consumer Alliance (FCA), we have arrangements for the reciprocal exchange of services and transfer of membership to FCA affiliates in other states.
Want to read what Clark Howard wrote about the Memorial Society? Click here!
The Biennial National Conference 2016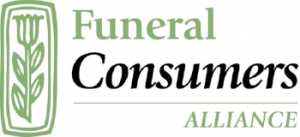 is being held in Atlanta, June 24-25!